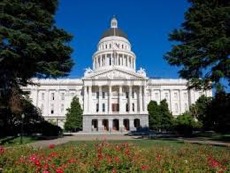 Legislative Affairs Update
April 2017
Wesley G. Bradford, MD, MPH
Campaign rhetoric is colliding with budget and political realities as Congressional Republicans seek to repeal and replace the Affordable Care Act. According to the Congressional Budget Office, the proposed American Health Care Act (or "TrumpCare," depending on one's political perspective) would have caused millions of Californians (24 million Americans) to lose their health insurance, while others would have seen significantly increased premiums and decreased subsidies to buy health insurance. CAFP and AAFP opposed the bill due to its impact on health care coverage and access to care for patients.
The proposed legislation was intended to decrease government financial support for health care coverage and eliminate the individual coverage mandate. States like California that have made the most use of Obamacare provisions would have seen the largest cuts in health insurance coverage and payment.
CAFP members are encouraged to stay engaged in dialogue with their Congressional Representatives during the coming two-week recess when legislators will be back in their home districts. Contact CAFP if you need help setting up a meeting. Please urge your legislators to:
Ensure the same or increased level of health insurance coverage as exists today.
Maintain insurance reforms and patient protections
Increase investments in primary care.
You can also get involved in Washington DC in May. Help persuade Congress to act in family medicine's best interests by speaking up for your specialty, your patients and your practice. Learn to tell your story at the Family Medicine Advocacy Summit (formerly Family Medicine Congressional Conference), May 22-23 in Washington, DC. At the Summit, you will learn how to turn your personal and professional experiences into teaching moments. In just two days, you will:
Gain practical, hands-on experience with the legislative process.
Explore vital issues, and then confidently address Congress with fellow family physicians on payment reform, key primary care workforce programs, and other topics.
Unite your voice with those of your colleagues at the Summit to help advance the specialty.
Register for the Summit today and let us know if you are planning to attend!
Another way to lend your voice is to join the CAFP 100. The CAFP 100 is a group of California family physicians dedicated to help guide CAFP's ongoing action planning by helping CAFP understand the everyday issues affecting family physicians. Participants commit to respond to brief quarterly surveys to help us monitor issues related to policy, medical practice affairs, practice transformation, payment reform, continuing education and more. All surveys will be scheduled in advance with the first one to be expected on Friday, March 31, 2017. Contact CAFP's Manager of Medical Practice Affairs Sonia Kantak to join this select group today.