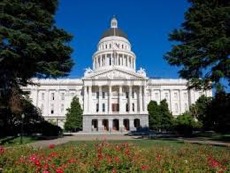 Obamacare "Repeal & Replace" options crash in Washington (again).
Perennial campaign promises to repeal and replace "Obamacare" were no match for political realities, intraparty division in Washington, opposition from nearly every health care and patient organizations, as well as many state governors. The latest slimmed-down "Skinny Repeal" version would have eliminated health-insurance mandates for individuals and employers, incentivizing healthier people to drop insurance while driving up premiums for others, as well as eliminating minimum essential health benefits.
Congressional Budget Office analysis predicted destabilized insurance markets in many states, loss of health insurance for up to 24 million and faster premium increases. CAFP and AAFP opposed the bill due to its impact on our patients and have called on Congress to resume regular order consideration of health reform legislation where leaders can develop bipartisan solutions to significant affordability issues in health care.
Meanwhile, a proposed California single-payer plan was put on hold due to its lack of significant policy details, including no plan to fund the system. CAFP has a Close Watch position on the bill.
Thanks to the steadfast advocacy of CAFP, residency programs, CAFP members and other partners, the 2017-18 State Budget protects last year's $100 million allocation to the Song-Brown Physician Training Program, supporting primary care residency programs that treat underserved populations and increase the number of primary care residency positions. CAFP is also proud of its work that led to the budget's inclusion of an increase in Medi-Cal physician payment rates.
CAFP and AAFP are now working to support two Teaching Health Center (THC) reauthorization bills introduced in Congress. There are approximately 60 THCs around the country training more than 740 primary care residents seeing 400,000 patients annually. Please reach out to your Representative (https://www.house.gov/representatives/find/) to urge signing on as a co-sponsor. This is a bipartisan bill to continue this very successful program, training medical residents to practice primary care in medically underserved areas. If not enacted by September 30, many THCs will be forced to close or reduce their class size.
The 2018 Quality Payment Program (QPP), under the Medicare Access and CHIP Reauthorization Act (MACRA), incorporates updates proposed by AAFP and CAFP, to simplify QPP participation. See http://www.familydocs.org/qpp for CAFP help and associated educational resources. Get paid!